3 "Luxury Andean Mountain Top Lodge Cottages in Otavalo Ecuador, Fully Furnished, 3 Homes for sale for $89,500- Surrounded by 37 acres on a dead end road at the top of the mountain, 1 of 4 is sold with a total of 3 homes still remain for sale, with complete infrastructure, a private sanctuary for your family.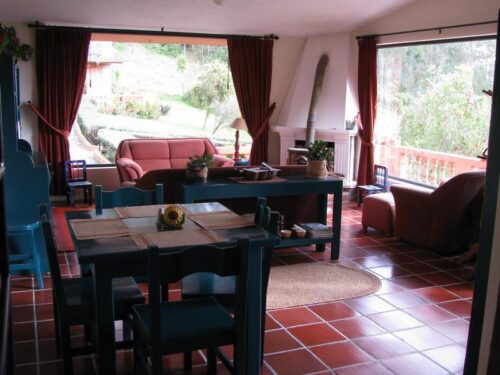 *Totally private and isolated yet only 3 miles from Otavalo, 10 miles from Cotacachi, and in the center of a peaceful rural Indigenous community. We can schedule a designer or architect for any changes or fixing up differently if you like. Your One Half Acre sits on and is surrounded by 37 acres including a Protected Forest- at the end of a private dirt / gravel road only three miles from Otavalo,
  A major tourist center of Ecuador with the S.A. Continents largest open air Indigenous Market. *Three Beautiful Homes remain to be purchased at $89,500 each. All three Kitchens are in the process of being upgraded and remodeled.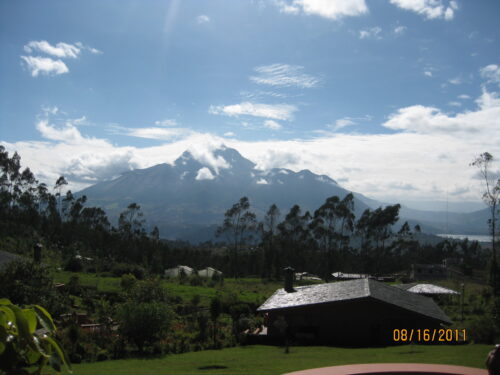 *Beauty, Tranquility, Privacy- Fertile Mountain land perfect for Horses, a Yoga Retreat, Farming, or just a protected sanctuary for your family. We have pulled the main house at the top of the hill and bulk of the acreage off of the market for now until all of the 4 cottages down below are sold.
*Three individual one-story houses measuring 1300 square feet each house plus patio space, Negotiable price if you buy all of the 3 remaining cottages.*greenhouses and gardens with an irrigation system, *a fulltime watchman, lives just below. All with million dollar views! (More pictures and info available upon request)
We can schedule a walk through viewing most anytime You are ready,
Is freed up on weekends, and Mon – Fri. by appointment, Contact info– journeymanjack.com@gmail.com For more details, photos or to schedule a showing call EC. cell # whats app: (593) 98-828-8953, http://www.journeymanjack.com/
US toll free # 770-828-7913, if missed call, plz leave a VM and we will respond within 1 business day, (This Listing was last updated APR 2022)