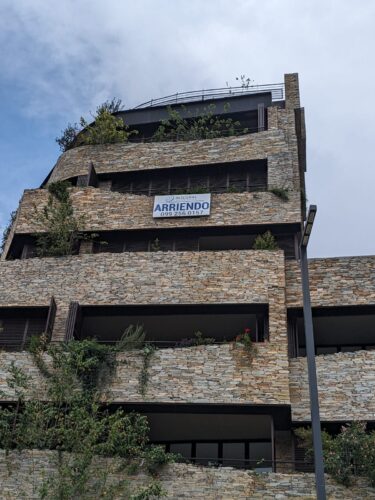 This above foto is the actual Apt. top floor above the sign, and above the actual 8th floor Apt in Tower No. 8. Apt is 1 of the outdoor pools. The Apt space: 77.03m2 – Covered Patio balcony: 22.68m2 – Parking space: 13.5m2 – Bodega storage room: 4.78m2 …all totaled up to: 117.99m2 HOA is $140 p/m HOA Alicuota includes: Enormous amount of Amenities- Pools indoors and outdoors, Gym, Spa, Sauna, Turko, Squash Court, Yoga, Hair Salon, Theatre surround sound, Pet Spa, Game Room, Kids Room, Teens Room, Skating Rink, Mini golf, Music Room with instruments amps sound system, Bowling Alley, Soccer Football, etc etc and much much more!!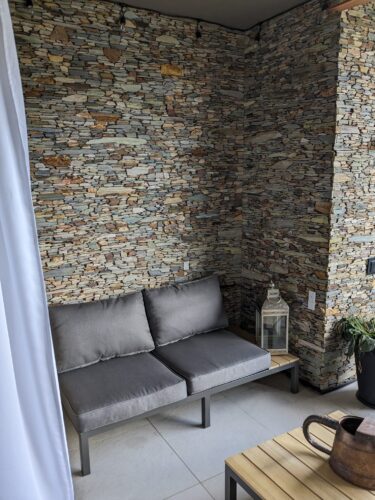 180 degree views from the enclosed balcony off of the living room, and access off of the bedroom, on the roof top terrace 1 floor up is 360degree views with swimming pool. Most furnished and finished resellers 1br condos in this project start off $230k and up! the entire complex is on back up generators for when the power goes out.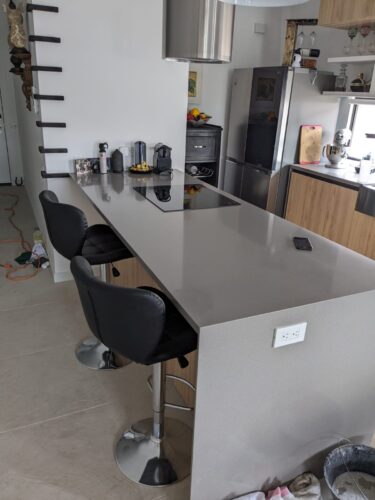 Kitchen is all new appliances, exhaust hood professionally installed, stacked washer and dryer, ALL Electric. Custom made dining room table, aprox $20k in high end furnishings and appliances, 24/7 Armed Licensed Security with Cameras and monitors Throughout the Complex, this is a private secure community.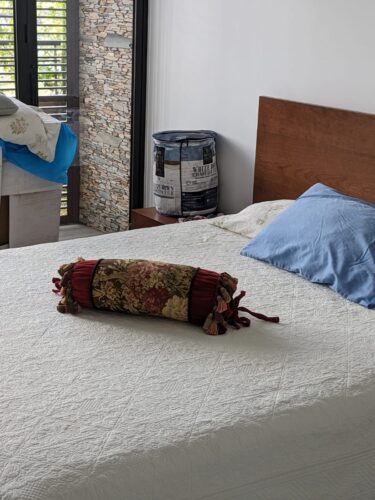 70″ HD smart TV in Living Room, 80″ HD smart TV in BedRoom, Most furnished and finished 1br condos in this project start off $230k. This is an ongoing massive project, built by U&S the top shelf / top notch builder in all of Ecuador and the Northern SA region! Our very motivated seller is asking $159,500 aprox current pre-construction prices (with a 1 year wait to be finished and to occupy) that come with no appliances no lighting fixtures, no exhaust hood, no furniture, no much of nothing!!!
This offer will not last long, dont delay, call today! More photos and details available upon request! #EcuadorRealEstate – www.EcuadorRealEstate.org fb pg.: www.facebook.com/EcuadorRealEstate.org Call Toll free from U.S. & Canada: Mnts: 770-828-7913, & Coast: 770-988-4492, ECU. Off: 02-380-4088, ECU. Cel Claro: 098-828-8953, WhatsApp, Telegram, Viber, +593-98-828-8953, [email protected]