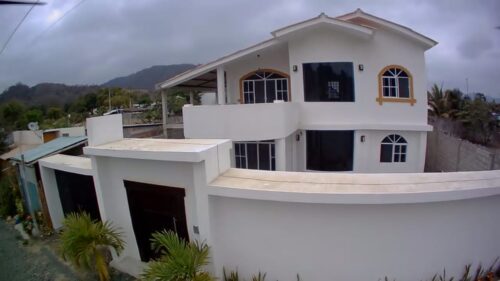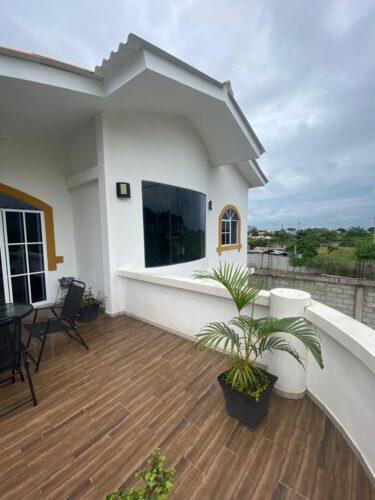 Master bedroom on the ground floor with a 1/2 bath social bathroom,
living room, dining room, kitchen and easy opened space access to other areas of the
house such as the carport and social area, furnished, custom fitted wardrobe closets,
balcony, social bathroom, and full bathroom in the master bedroom, North American-styled bar, library/study, intercom system.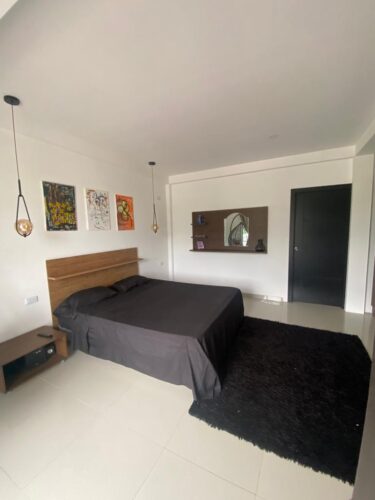 Fully equipped kitchen, has all gas appliances, with Odor smoke extractor ventilation hood. North American-styled huge kitchen, huge dining room area, storage room,
Jacuzzi, panoramic view, laundry area, The stairway will take you to the impressive
second floor where you will find two bedrooms each with a private bathroom and totally independent, the architecture and tasteful design and views of this house will leave you enchanted.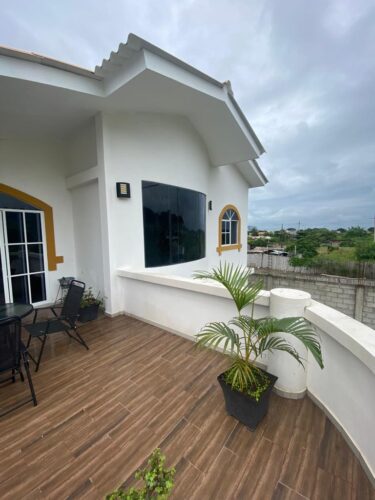 A brief five minutes five blocks walk you can reach the San Vicente boardwalk malechon, In 15 minutes walk from the city center and markets, shopping centers, clinics, schools, restaurants, hotels and other services offered by city life, the
Living on this property is having the best of both worlds of quiet, luxury and comfort
just on the edge of town. With the convenience of being near to town, with views of nearby mountains, gardens and green areas.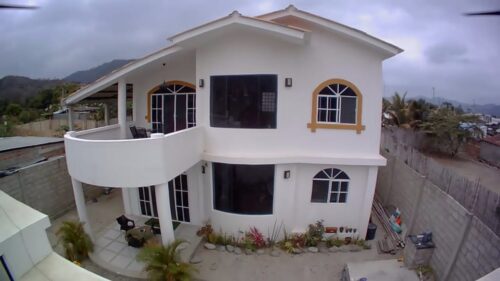 Up to 5 Parking spaces enclosed behind the outer wall. 170000 Gal./ 640 cubic meters of water capacity in Underground cistern water tanks. – Video intercom, Emergency lighting for power outages, Exterior automatic lighting, Security Motion Sensors.
Asking $237,900. Thank You for looking, Feel free to reach out to us To arrange a walk through visit- [email protected] –Relocation Ecuador: http://JourneymanJack.com Ecuador Real Estate: http://EcuadorRealEstate.org
Call Toll free from U.S. & Canada:
Mnts: 770-828-7913, & Coast: 770-988-4492,
EC. Off: 02-380-4088,
Ec. Cel Claro: 098-828-8953,
WhatsApp, Zello, Telegram,
Signal, WIRE, Element:
+593-98-828-8953,
Video conference on zoom, jitsi or "skype" user name:
"Jack.Abercrombie" – #StrategicRelocationEcuador