2 "Luxury Andean Mountain Top Lodge Cottages in Otavalo Ecuador, Fully Furnished, 3 Homes for sale for $89,500 each- Surrounded by 37 acres on a dead end road at the top of the mountain, 2 of 4 is sold with a total of 2 homes still remain for sale, with complete infrastructure, a private sanctuary for your family.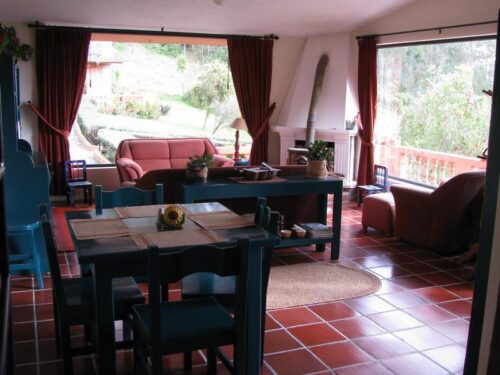 *Totally private and isolated yet only 3 miles from Otavalo, 10 miles from Cotacachi, and in the center of a peaceful rural Indigenous community. We can schedule a designer or architect for any changes or fixing up differently if you like. Your One Half Acre sits on and is surrounded by 25 acres including a Protected Forest- at the end of a private dirt / gravel road only three miles from Otavalo,
A major tourist center of Ecuador with the S.A. Continents largest open air Indigenous Market. *Three Beautiful Homes remain to be purchased at $89,500 each. 1 of the cottages Kitchens have been upgraded and remodeled, and the second is now in the process.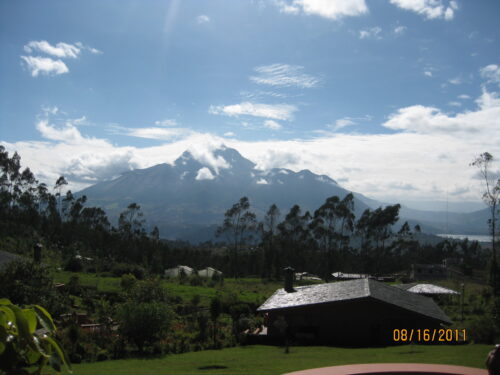 *Beauty, Tranquility, Privacy- Fertile Mountain land perfect for Horses, a Yoga Retreat, Farming, or just a protected sanctuary for your family. We also the main house at the top of the hill and 25 remaining acres back on the market- asking price $350k.
*Two individual one-story houses measuring 1300 square feet each house plus patio space, Negotiable price if you buy the 2 remaining cottages, and the big main house. *greenhouses and gardens with an irrigation system, *a fulltime watchman, lives just below. All with million dollar views! (More pictures and info available upon request)
We can schedule a walk through viewing most anytime You are ready, Showings are often times freed up on weekends, and Mon – Fri. by appointment,
Contact info– [email protected] For more details, photos or to schedule a showing call ECU cell # whats app: (593) 98-828-8953, http://www.journeymanjack.com/ –
USA toll free # 770-828-7913, if missed call, plz leave a VM and we will respond within 1 business day, (This Listing was last updated 20JAN 2023)