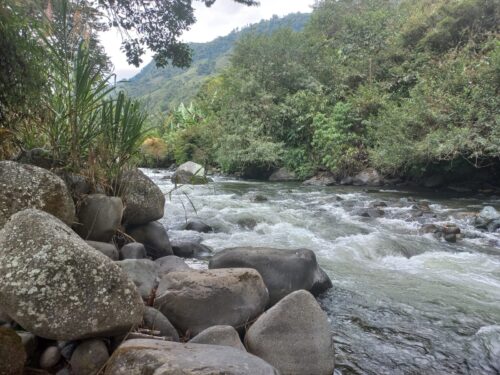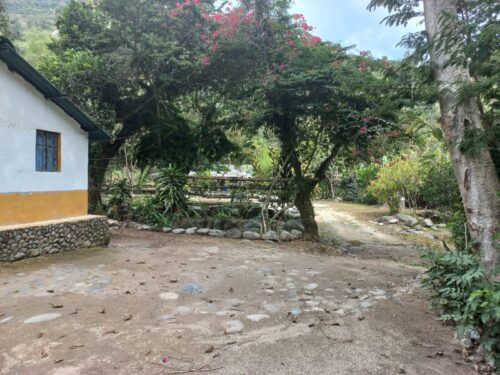 Cotacachi Canton- Apuela, Eco-Lodge, 5Hct. 4) Buildings, 3) Talapia Ponds,
The Name of the River is 'Rio Intag' that borders the property, there are multiple streams with an elaborate irrigation system feeding the 3 ponds and Swimming Pool.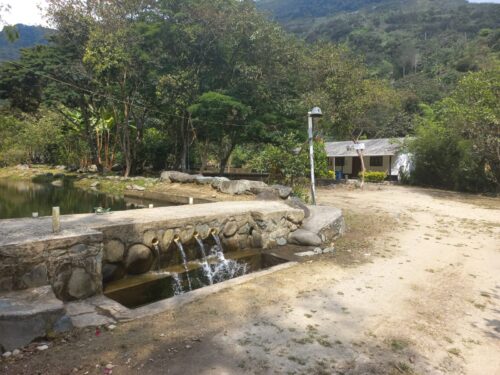 1) of the concrete block bldgs. with 4 rooms 1 bed w/private baths. – …and another 1) of the block bldgs has 4 rooms with queen bed and bunk beds and private baths. 1) admin bldg with an Office and 2 more living quarters. 1) restaurant capacity of 20. 1) amphitheater concert bldg with a capacity 50. Outside volleyball / soccer court. 3) talapia ponds. 2) concrete pads plumbed for additional 4 room guest quarters.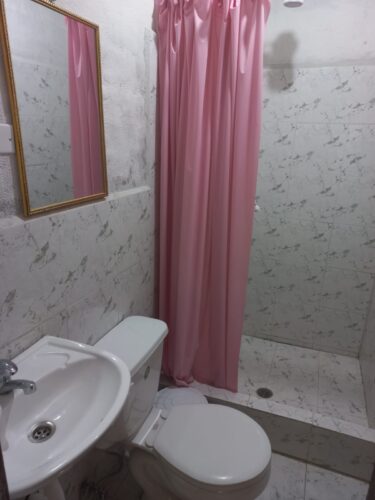 3hct is on one side of the road with the Lodge buildings and main complex, and 2hct on opposite side of road with rolling hills and fruit trees, All bldgs are of concrete block on concrete pad foundations with properly constructed formed and poured footers.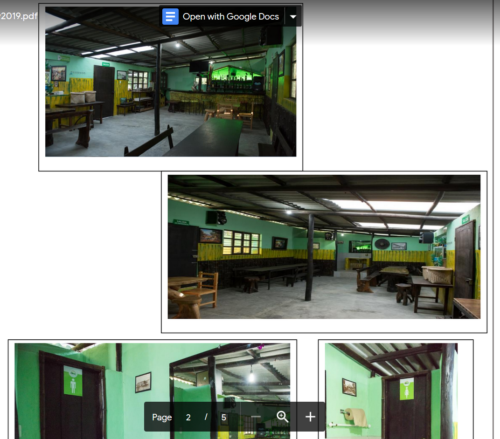 (Last Updated NOV 2023) For more info, photos and to set up an appointment for viewing on this property contact: [email protected]
[email protected]
Ecuador Real Estate: http://EcuadorRealEstate.org Strategic Relocation Ecuador: http://JourneymanJack.com/
Call Toll free from U.S. & Canada:
Mnts: 770-828-7913, & Coast: 770-988-4492, EC. Off: 02-380-4088,
Ec. Cel Claro: 098-828-8953,
WhatsApp, Zello, Telegram, Wickr, Viber,
Signal, WIRE, Element, Sessions:
+593-98-828-8953,
For Virtual Real Estate Tours, PreTrip Planning
Video Conference via Zoom, jitsi, "skype" user name:
"Jack.Abercrombie" –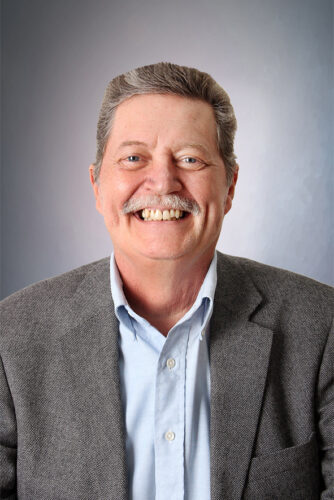 Cantón Cotacachi, Apuela, Valle del Río Intag 5hct en realidad en el río Intag! EcoLodge, alberca, 3 estanques de talapia, arboles frutales, sistema de riego, pide $189k- 5Hcto. 4) Edificios, 3) Estanques Talapia, El nombre del río es 'Rio Intag' que bordea la propiedad, hay múltiples arroyos con un elaborado sistema de riego que alimenta los 3 estanques y la piscina.
3hct está en un lado de la carretera con edificios, y 2hct en el lado opuesto de la carretera con colinas ondulantes y árboles frutales. Todos los edificios son de bloques de hormigón sobre cimientos de plataforma de hormigón con pies de página formados y vertidos correctamente construidos.
1) de los edificios de bloques de hormigón. con 4 habitaciones 1 cama c/baños privados. – …y otro 1) de los edificios de bloque tiene 4 habitaciones con cama queen y literas y baños privados.
1) edificio de administración con una oficina y 2 viviendas más. 1) capacidad del restaurante para 20 personas. 1) edificio de conciertos de anfiteatro con capacidad para 50 personas. Cancha exterior de voleibol/fútbol.
3) estanques de talapia. 2) losas de hormigón instaladas para cuartos de huéspedes adicionales de 4 habitaciones. – Precio: $ 189.000 USD – Muchas Gracias,
——
Cotacachi Canton, Apuela, Rio Intag Valley 5hct eigentlich am Rio Intag! EcoLodge, Swimmingpool, 3 Talapia-Teiche, Obstbäume, Bewässerungssystem, kostet 189.000 $ 5Hkt. 4) Gebäude,
3) Talapia-Teiche, Der Name des Flusses ist "Rio Intag", der an das Grundstück grenzt, es gibt mehrere Bäche mit einem ausgeklügelten Bewässerungssystem, das die 3 Teiche und den Swimmingpool speist.
3hct befindet sich auf einer Seite der Straße mit Gebäuden und 2hct auf der gegenüberliegenden Straßenseite mit sanften Hügeln und Obstbäumen. Alle Gebäude bestehen aus Betonblöcken auf Betonplattenfundamenten mit ordnungsgemäß konstruierten geformten und gegossenen Fußzeilen. 1) der Betonblockbauten. mit 4 Zimmern 1 Bett mit eigenem Bad. – … und ein weiteres
1) der Blockgebäude verfügt über 4 Zimmer mit Queensize-Bett und Etagenbetten und eigenem Bad. 1) Verwaltungsgebäude mit einem Büro und 2 weiteren Wohnräumen. 1) Restaurantkapazität von 20.
1) Amphitheater-Konzertgebäude mit einer Kapazität von 50. Außenvolleyball- / Fußballplatz. 3) Talapia-Teiche. 2) Betonplatten für zusätzliche 4-Zimmer-Gästeunterkünfte verlegt. – Preis: 189.000 $ – Vielen Dank,