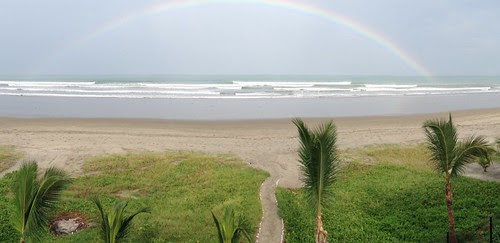 According to a survey in August of 2020 of 50 real estate agents in Ecuador, the consensus was that 2 out of 3 foreigners overypay for real estate.
Why?
Buying property in Ecuador is a totally different animal than in the US.
Even experienced real estate tycoons need to come here with a beginner's mindset.

In fact, even beachfront property, often can be found for less than $50,000 if you know where and how to look…
For example, In beautiful Canoa, many are paying around $60-95 per square foot for beachfront land on average…
… but let me explain how I found property close by for much less …
In fact, I found a 10,000 sq. meter ocean view lot for $15,000, and you can too if you know how to find them!
But if your search is anything like mine was, I experienced headache after headache, mainly with title issues and assessing property values in a land with no MLS multiple listing service.
But first and foremost, it took me a while to discover where the really hot deals on the market were listed, often in the last places one would think to look.
The real estate sites didn't help much, and neither did reports from large real estate magazines.
But I pressed on, taking notes the whole time.
Then one day, my friend saw my notes and realized I put together an impressive resource for anyone interested in finding the biggest real estate deals in Ecuador.
And that's how "The Insider's Guide for Ecuador Real Estate" got started.

Some of what is in the guide:

 Town-by-town rundown of all the hot beachfront real estate opportunities on the ENTIRE coast

 Insider knowledge on what is going on in the local market right now, like new roads, developments, etc.

 How to judge market value without a standard, nationwide multiple listing service

 Ecuador real estate trends and hot topics in 2021

 How to find reliable real estate agents (with also some recommended contacts)

 Common scams that could cost you thousands

 How to find hidden listings no one else knows about

 Biggest mistakes foreign buyers make

 Where to buy and where NOT
Note:
This report is brief at 74 pages. It is designed for investors who are land or house hunting in Ecuador. It is not designed for people who have already bought.
The point of this guide is to tell you what a real estate agent would not tell you if they want your business, how to find the real steals.
Is this report objective?
That is what sets this report apart. I don't sell real estate in any way, I don't even live in Ecuador full time. I am just an active real estate investor and writer.

Is this report current?

This report has been updated for September of 2020.

What about other, more basic questions about Ecuador?
Things like cost of living, road conditions, residency tips and much more are covered as well.

The cost of the Insider's Guide is $29.95.

But imagine saving $100,000 or more on a place you found using the techniques described in this guide!
So for the introductory-only price of $29.95 you get:
–e-Report in pdf downloadable format (Immediately upon purchase you will be directed to a page where you can download the report)
–An Exclusive online video tutorial (accessed by links from within the e-report) This tutorial show you from my computer screen to yours step by step how to find the cheapest listings online for Ecuador beachfront properties.
–Get answers to all your questions via email from the author: After reading, if you still have any unanswered questions feel free to email me at the address listed at the bottom of this page and you will receive a response within one business day.
-Plus, you'll get a SNEAK PEAK FREE into the course on how to pass the test to get an Ecuadorian second passport a friend is about to release if you act today worth $24.95!
Act now to get this extremely value bonus free.
But hurry! This report will NOT BE AVAILABLE
due to scheduled maintenance
after
Of course, a 90 day 100% money back guarantee



If you are not happy with the purchase in any way, just send me a quick email to the address at the bottom of this page and I will issue you a prompt refund.

...hear from one happy new Ecuador Beachfront owner.
Hi, Domenick! I found my $45,000 beach house in Ballenita, Ecuador in April of 2019 using the tactics described in this report. Thanks, Dom! You are a lifesaver!



-Jenn Giglioni jenngig@gmail.com

...and here is another new Ecuador owner on the beach.
Thanks to this excellent report, I found a 2,690 square foot house (2 levels, two bedrooms, one bath, kitchen, garage) one block from the beach for $32,000 in Playas, Ecuador in May 2019. Great job, Domenick! You can learn here how to select motor for garage door.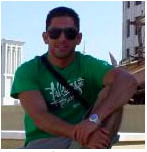 -Steve Thompson stevethompson02@gmail.com

Ecuador is starting to get discovered! Get in BEFORE the prices jump!
To get you started saving big money today, check out chapter six of the book on how to save over $300 on your next flight to Ecuador.
ORDER NOW
100% Safe and Secure - I am PayPal verified.
You'll get immediate access to this downloadable pdf report.
Or you can pay by check, to my US address of 110 Bennett Dr. Bozeman, MT 59715 made out to April Buonamici (my mom), just email me at dombuon at gmail.com and let me know it's in the mail and to email you your copy of the guide.
Thanks and take care,
Domenick Buonamici
P.S. If you have any further questions not answered by the book, just email me at the address below and I'd be happy to help you out.
EcuadorRealEstate.org
Ecuador TEL: 0988899774
Avenida de las Americas. Cdla. Simon Bolivar Mz.4 Solar 25
Guayaquil, Ecuador
dombuon AT gmail.com
Copyright 2021 Domenick Buonamici All rights reserved.