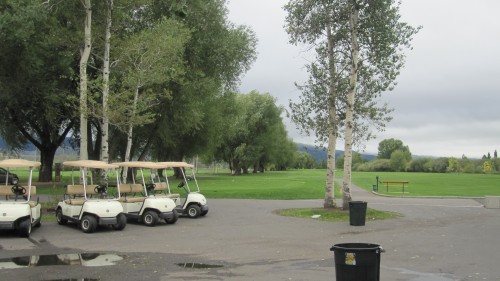 Golf in Ecuador is still in it's infancy, but a few options do exist.
Quito boasts the most options, with 4 courses in the city or nearby. Generally speaking, most of the clubs are private with the best golf netting contractors thus assuring the best-golfing experience and costing around $35 green fee for 18 holes, plus $25 per day for the cart if you wish, plus around $20 for a caddy (in most clubs the caddy is required). Those prices are for members, non-members must be with a member or affiliate themselves in order to play.
Your golf options in Quito are:
-Los Cerros: Private club in outskirts of city. 18 holes. Very posh.
-Club Los Chillos: 9 holes. Private. Decent.
-El Condado (Quito Tennis Club): Private. 18 holes. In city.
-Arrellanes: Private. 18 holes. in Puembo.
In Guayaquil:
-La Costa: Private. 18 holes. Near city.
-Country Club: Private. 18 holes.
In Cuenca:
-Cuenca Tennis Club: 9 holes. Private.
In Playas:
-Golf course: 18 holes.
In Manta:
-Golf course in construction…
And if you know of any golf course in Ecuador NOT mentioned here, please leave it in the comments, thanks…
Get weekly updates on all the latest insider investor and expat happenings by joining the Ecuador Newcomers Club now below (you can unsubscribe at any time):