Welcome to part 3 of my on going Ecuador photo diary series…enjoy, post comments at the bottom…Dom

HOUSE FOR RENT NEAR MONTANITA
One price for WHOLE HOUSE, fit as many as you wish!…
3 bedroom with one queen bed each, 2 full bathrooms, fully furnished house for rent and kitchen with dining table and mini-refrigerator, patio with hammocks overlooking the ocean, dining area…
Furnished kitchen with plates, fridge, refrigerator and gas stove.
Pets OK, garden, yard, parking area.
$30 per day, $180 per week, $380 per month (including internet).
$100 security deposit, can rent for days, weeks or months.
After reservation you will be emailed the key pick up tips.
Click here to check availability and reserve now!
Or call Dom at 0969251257 or write us below:
[contact-form 16 "montanitaVacRen"]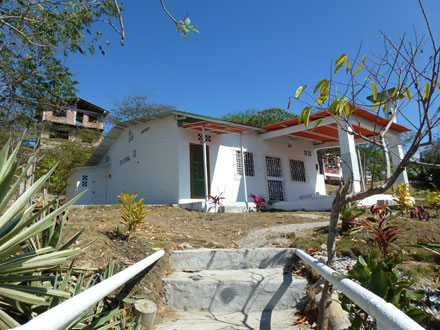 If you liked this, you'd love my weekly newsletter, revealing everything you need to know BEFORE you invest in Ecuador. Unsubscribe at any time: