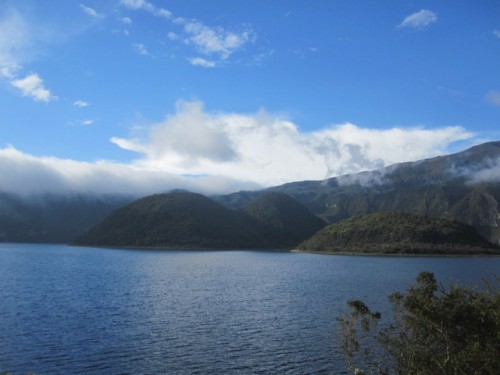 A view from the trial of Quicocha Lake
Ecuador's an awesome country if hiking is your thing.
For me, the coolest hikes in Ecuador is the hike down to the crater of Quilotoa Volcano, the hike with the natives around the dry coastal rain-forest in the Machalilla National Park, and the hike around the Quicocha Lake near Cotacachi.
All amazing!
Give 'em a try.
And for more need-to-know, useful Ecuador info for anyone interested in living or investing in Ecuador try my weekly Ecuador Insiders newsletter, you can unsubscribe at any time: